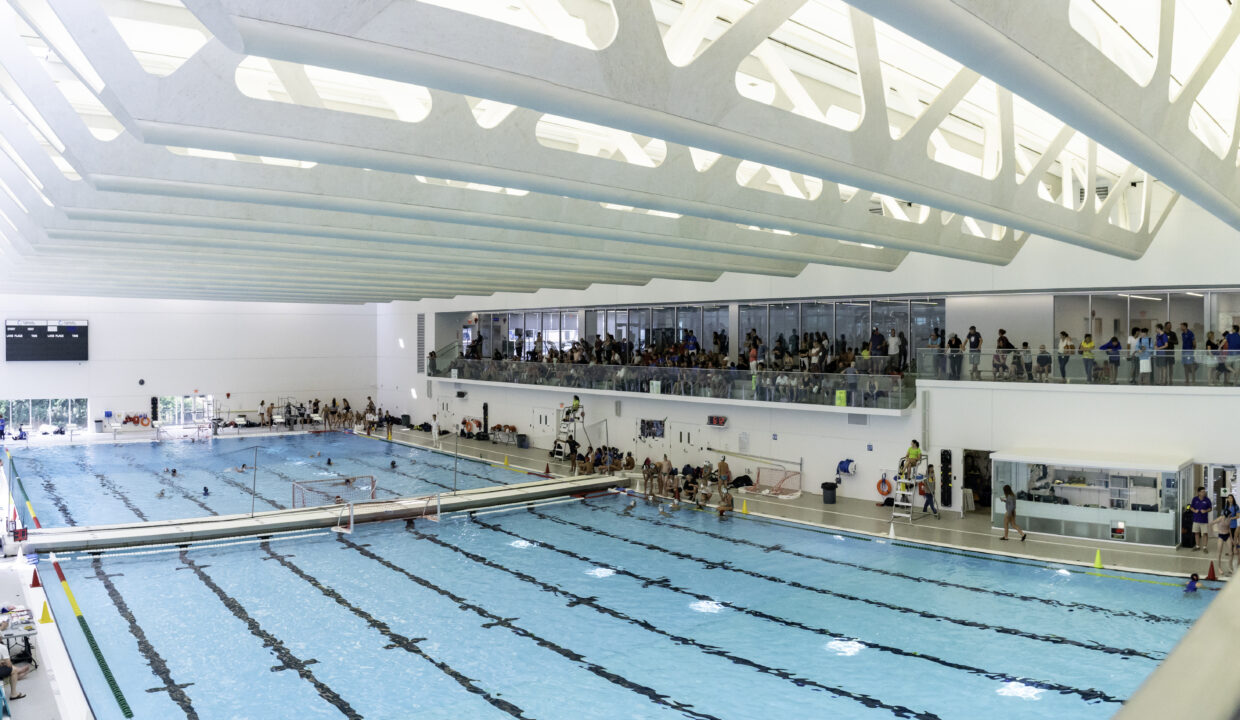 Surrey's Growing Sports Offering
With state-of-the-art facilities, arenas, fields, and aquatic centres, Surrey is built for sports. As the tournament capital of Greater Vancouver and the largest growing city in B.C., Surrey is constantly improving and creating new community spaces.
Here are some of the new sports facilities and venues that are in the works in the City of Surrey.
With an anticipated opening of late 2023, the Bear Creek Athletics centre will be perfect for large-scale event hosting. There will be a grandstand with permanent seating for 2,200 people (2/3 covered), with possible expansion of another 1,000 temporary seats. And its upgraded plaza areas for concession and ticketing spaces will make your spectator experience even easier.
Those hosting sporting events can also take advantage of new changerooms, an upgraded track in line with international sports standards, and public washrooms under the grandstand.
North Surrey Outdoor Sport Complex
Currently undergoing construction, this cultural and sports venue will be the ultimate location to host the sport of Kabaddi. Kabaddi is a contact sport against 2 teams, where one player must run into the opposing team's half of the court, tag or tackle as many defenders possible, and return to their half of the court, all in one breath.
With a 2,500 seat grandstand, the space will have the largest seating capacity of all other Kabaddi amenities. Athletes will be excited by the circular natural grass sports field and brand-new changerooms.
Cloverdale Sport & Ice Complex
The Cloverdale Sport & Ice Complex broke ground in August 2022. Once built, this new space is guaranteed to be a destination sports complex with 2 NHL-sized ice arenas, seating for 400 spectators, officials' rooms, and change rooms. Dry-floor summer use will also be an available option.
Programming for ice hockey, figure skating, and public skating lessons will be available to the community.
Chuck Bailey Recreation Centre Expansion 
Beginning its construction in 2023 is an expansion of the Chuck Bailey Recreation Centre. Located in City Centre, it's right in the middle of Surrey's vibrant and growing downtown community. A new entry plaza, community garden space, and a grand lawn will enhance social and learning activities and opportunities.
The expansion will be a state-of-the-art recreation, culture, and sports hub; and will include a larger range of recreation, sports, and arts & culture programming. Current plans also include a second gym, fitness centre, learning kitchen, maker space, multi-purpose spaces, and childcare spaces.
Coming in 2024, the new Newton Community Centre will hold aquatic, cultural, library, and recreation services for the fast-growing community in Newton. Its planned 50-metre pool will allow for length swimming and lessons, and includes a hot tub.
Plan your next sports event in Surrey. Click here for more information.
Reference Link: https://www.surrey.ca/about-surrey/capital-projects