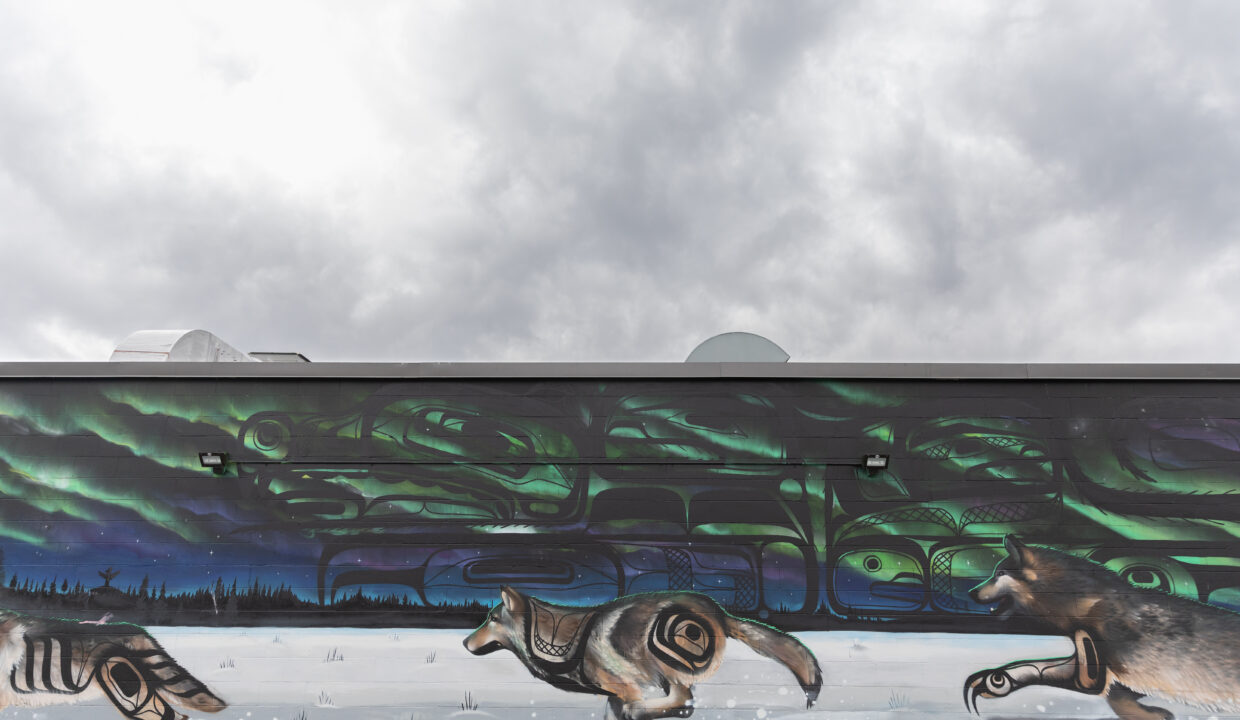 Surrey's Art and Culture Scene
Surrey is a bustling destination that has something to offer to everyone in your group. One of the things that bring Surrey to life is its vibrant and thriving arts and culture scene. 
For the arts and culture lovers in your group, here are some of Surrey's must-visit exhibitions and spaces.
Indigenous Hall at Museum of Surrey
Presented by Katzie First Nation, Kwantlen First Nation and Semiahmoo First Nation, the Indigenous Hall at the Museum of Surrey is a space intended to educate and for storytelling. 
Its current exhibit, Our Living Languages, is a great opportunity for visitors to learn about the histories of Indigenous languages, their complexities, and the current and ongoing efforts of its documentation and revitalization.
Surrey Public Art
Some of Surrey's best art can be found throughout its parks, bridges, and SkyTrain pillars. Surrey's Public Art collection brings dynamic and accessible art to Surrey's streets. From sculptures to mosaics and many more, there's lots of art to discover on your next visit to Surrey.
Learn more through the public art map. Just choose a neighborhood near your accommodation and see the list of public art near you.
Interested in contemporary Art? Add The Surrey Art Gallery to your must-do list. 
The Surrey Art Gallery is Metro Vancouver's second largest art gallery. Exhibitions change every few months and visits are always free. They aim to highlight art that encourages dialogue about issues affecting local communities and creates space for interactions with art and artists in Surrey. 
Opening in Winter 2022, The Black Arts Centre is a gallery and community space owned and operated by Black youth. They aim to support and amplify Black art and artists across B.C.
Their first curated exhibitions can now be found at the Surrey Art Gallery – Concealed Cultures: Visualizing the Black Vernacular and I see; I breathe; I am! 
Want to imagine life as a 19th-century farmer in Surrey? A visit to the Historic Stewart Farm will take you back in time. 
Choose from a variety of activities including a tour of the farmhouse by a guide in Victorian costume, a walk through the farmlands, or even a workshop to make butter.
Stay on top of all the art and culture Surrey has to offer, and plan your group bookings and trips in advance at surreyhotelsassociation.com.