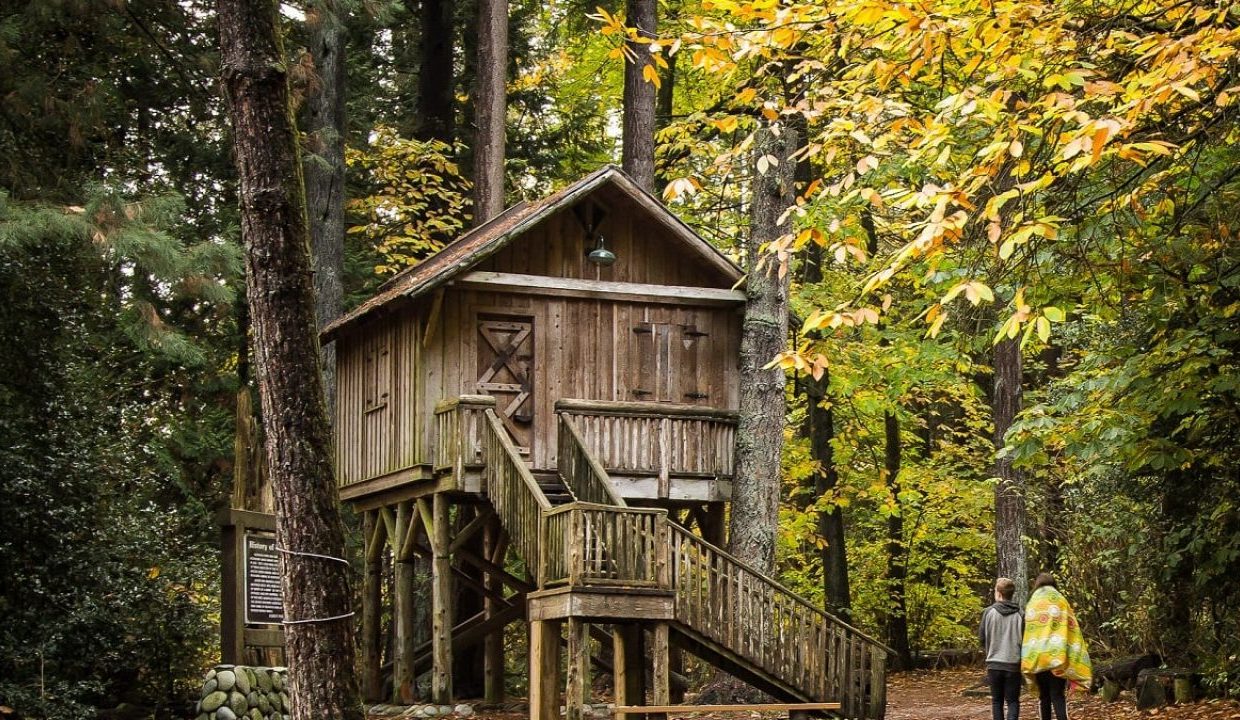 3 Must-Do Trails Around Surrey
1. Redwood Park
Time: 30 – 60 minutes
One of Surrey's quintessential experiences, Redwood Park has stunning trees and boasts over 5 kilometres of hiking trails ideal for visitors of all ages. Adventurer's Loop is a 1.5 km exploration of the further parts of the park, whereas the Family Fun Loop takes you by our famous treehouse and a playground for little ones.
Location: 17900 20 Ave, Surrey, BC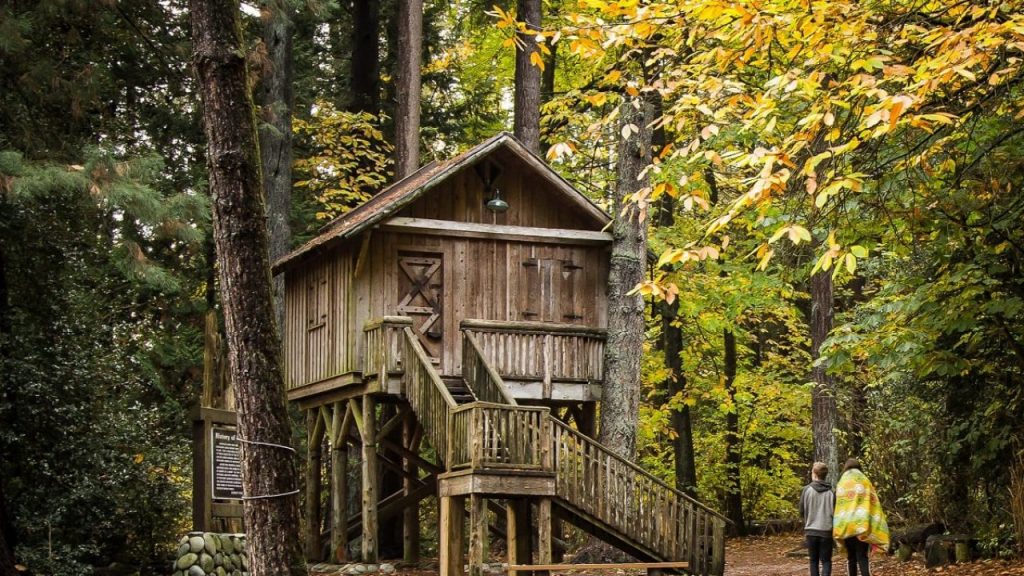 2. 1001 Steps
Time: 20 – 45 minutes
Okay, not actually 1001 steps, but this is still a great trail which provides ocean views, good exercise, and access to beautiful coastal rainforest. The steps themselves are a wooden staircase that takes you down 35 metres to the beach level. Always a hit, especially at sunset.
Location: 15a Ave, Surrey, BC
3. Blackie Spit Park
Time: 90 – 120 minutes
Off the beaten path, this tranquil hike gives you unparalleled access to the water as you're surrounded by the ocean in three directions. A 5km hike that takes a bit more time but definitely worth it for those looking to get away from the hustle and bustle of the city.
Location: 3136 McBride Ave, Surrey, BC